New York Ranked Worst Place In US Thanks To Cuomo's Bail Reform Law; Streets Unsafe, Crime Sprees Rampant
Cuomo has unleashed liberal hell onto the streets of New York with his bail reform law that took effect January 1st. It's caused a rampant wave of crime to shock the cities and towns of New York State from the small towns of Erie County to the streets of Manhattan.
Criminals roam neighborhoods committing felonies with impunity. Women and eldery are assaulted, religious minorities are persecuted, and outlaws are ruling the roost.
An alleged murderer was released even after killing someone in cold blood. Paul Barbaritano, 52, of Albany, New York allegedly stabbed a woman to death in an apartment in Albany.
Police charged Paul Barbaritano with second degree manslaughter, which is not eligible for bail under Cuomo's law.
As a result, mr. Barbaritano was released by Albany judge William Carter pending a grand jury indictment.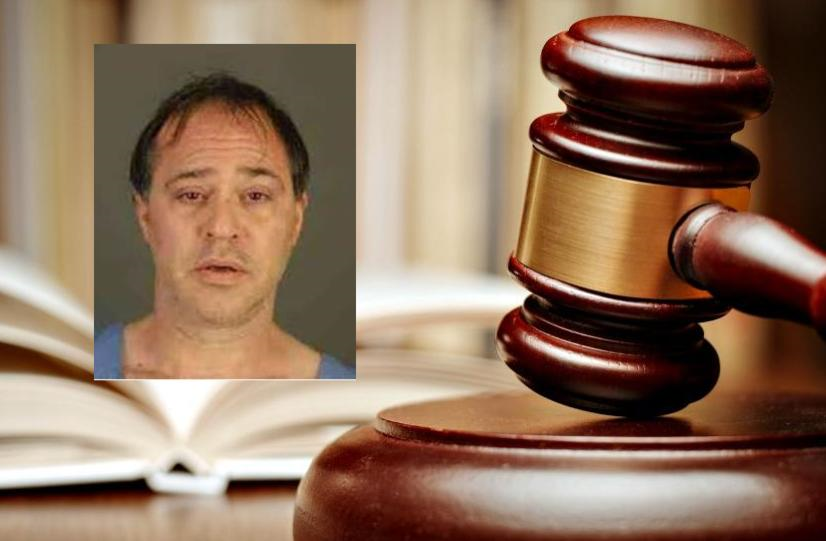 Governor Cuomo's bail reform has descended New York into madness. The new law that went into effect has the potential to make New York into Gotham City.
Another release was for a homeless pervert with a rap sheet of thefts, forcible touchings, resisting arrest, trespassing, and loitering. Add to the list an urge to keep punching strangers on the street.
Eugene Webb, age 26, beat 2 seperate women up on the street just hours apart from eachother.
First, at 6am, Eugene punched one 23 year old woman so hard, 1 of her teeth was knocked out.
Later, at 7pm, he violently shoved a 35 year old woman to the ground and then bashed her head in with his boot.
He was apprehended shortly after this attack.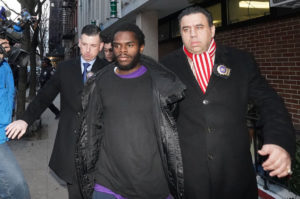 But due to Cuomo's bail reform laws, he was released by a judge almost immediately.
At court, it was made public by the assistant DA that Mr. Webb was out on bail for an assault that occurred in September, and he skipped his October court appearance for it.
But the Judge was not hearing it.
He was released with no bail set, and left the court grinning.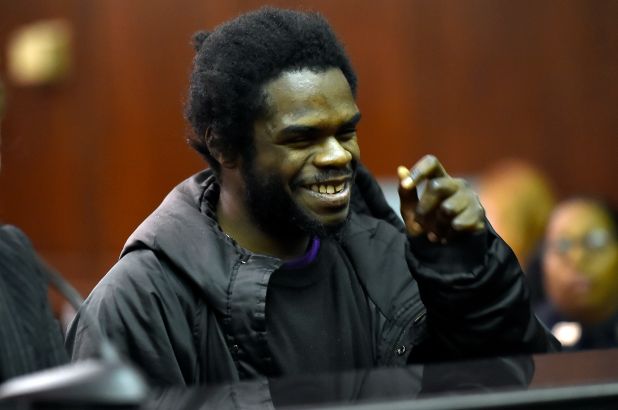 And as for one outlaw in Manhattan, he's laughing all the way to the bank. That's because for robber and fugitive Gerod Woodbury, every time he robs a bank, he gets released under the new law.
He started his latest crime spree on December 30th. Instead of using a gun though, he realized that he can use a note. This makes it a non violent offense, and no matter how many times he does it, no jail or prison in New York is allowed to hold him. He can do it as much as he wants.
So after Gerod's 4th alleged bank job job and release, he went out and robbed another bank in New York City.
Under Governor Andrew Cuomo's bail reform law that went into effect January 1st, 2020, no judge can set bail for most non violent offenses. Felonies or otherwise. Gerod could hypothetically keep committing the crimes, and keep getting released over and over again, so long as nobody is hurt.
New York City police have said that they're back on the hunt for him, and will arrest him again for his 5th offense.
Even Woodbury knows that the new law is bonkers.
"I can't believe they let me out," Woodberry marveled as he retrieved his vouchered property at One Police Plaza in lower Manhattan, sources told The Post. "What were they thinking?"
Over Christmas, 1 Rockland County, New York family had a grinch ruin christmas. The grinch was 27 year old illegal immigrant Jorge Flores-Villalba.
Flores-Villalba, who is in the country illegally and protected under New York sanctuary laws, was driving recklessly without a license when he struck and killed a mother of 3 children, lawful immigrant Marie "Rosie" Osai.
Flores-Villalba then fled the scene in an attempt to leave her mangled body on the road without a trace of who was responsible.
Fortunately for her family, good police work led to Flores-Villalba's arrest. After being arrested, Flores-Villalba told investigators, "I was driving and I did strike a person. I didn't call the police. I was afraid because I don't have a license."
Flores-Villalba is also in the country illegally.
What's ironic in the story is that while the family of Marie Osai had christmas ruined, Flores-Villalba was arrested, arraigned, and released so quickly by a town justice that he would have been able to make it home to his family for christmas before they even had time to prepare lunch.
The reasoning for this release is Andrew Cuomo's new bail reform law that went into effect on January 1st. Technically Flores-Villalba could have been held until January 1st, but the town justice felt it would be a waste considering he'd have to be released in a week anyway.
He was released with a simple promise to the judge that he would return to his court date on January 9th.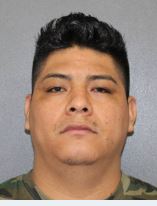 .