Yang Was The 4th Most Tweeted About Presidential Candidate Durning The Democratic Debate.
According to TwitterGov and after being denied a spot for the 7th Democratic Debates on Tuesday, Presidential Candidate Andrew Yang still managed to grab 4th place for the "Most Tweeted" about Presidential Candidate on twitter that night.
Despite staying mostly quiet on twitter During the debates, Yang still managed to stay ahead of Presidential Candidates Pete Buttigie, and Amy Klobuchar.
Yang stated to his twitter followers on Wednesday,
"Missing a debate has destroyed other campaigns. It fuels ours. That's the #YangGang. We do it ourselves."

"That's the last debate I'll miss."

"I'll suspend my campaign after we win."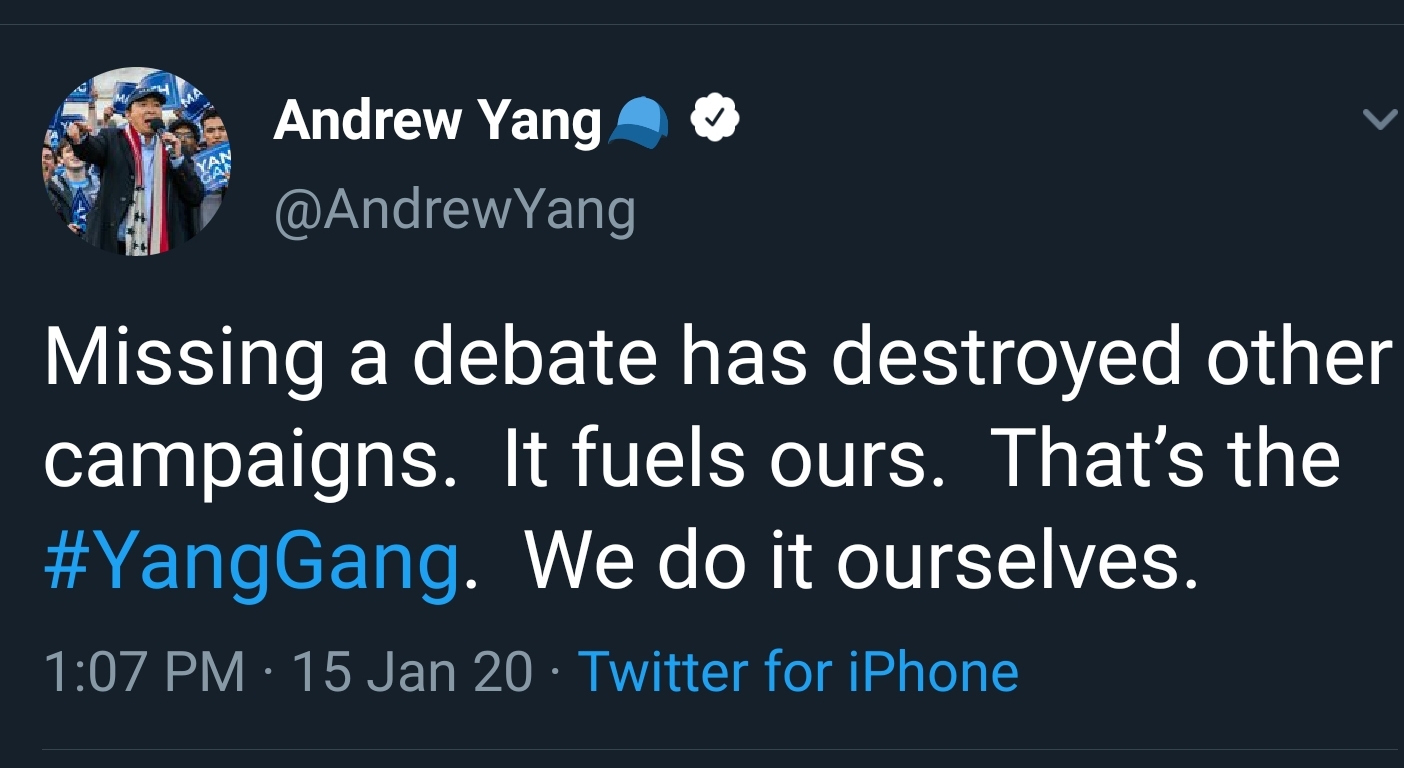 On Monday, Andrew Yang in spite of not making the debates also held a Town Hall at the same University they Democratic Debates were being held.
.