Nadler Threatens GOP Senators With Arrest If They Don't Support Impeachment Witnesses
Impeachment manager Rep Jerrold Nadler, the Democrat from New York overseeing the proceedings, threatened to hold GOP senators criminally complacent in a coverup if they did not support witnesses.
Senator Collins (R-Maine) said she was 'stunned' by his accusations and that it was uncalled for.
Collins spoke in length with Politico about the words used by Nadler, which would in effect accuse Republican Senators of committing felonies for not voting in favor of impeachment.
"It reminded me that if we were in a normal debate in the Senate, that the rule would be invoked to strike the words of the senator for impugning another senator," she said to Politco. "So, I did write a note raising the issue of whether there'd been a violation of the rules."
She says that she wrote a note to chief justice Roberts about the usage of such words, and "shortly thereafter, the chief justice did admonish both sides. And I was glad that he did."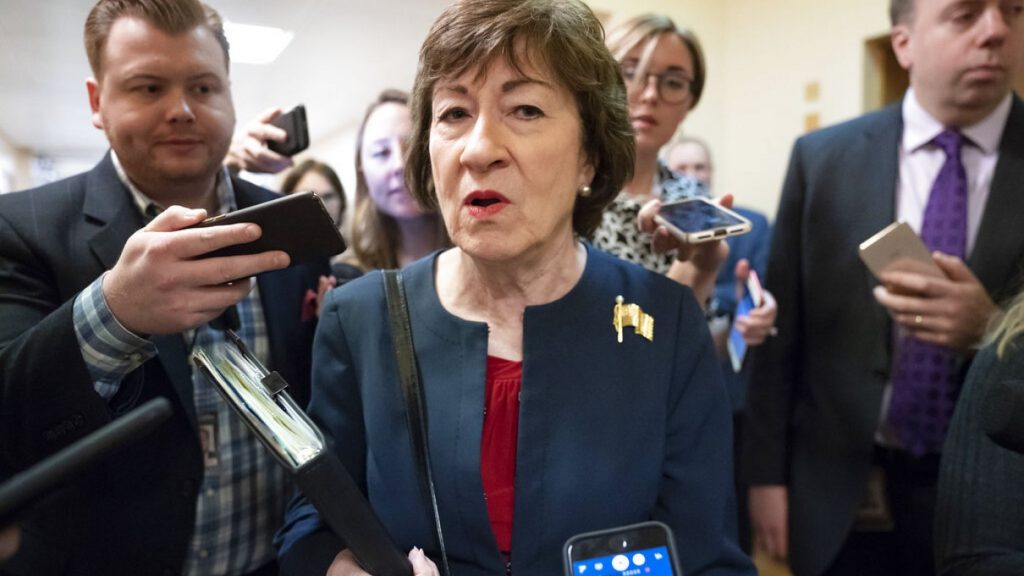 "I'm going to cast my vote regardless of the congressman's performance," Senator Collins said to Politico. "His negative comments about the Senate will not have any impact."
Another female GOP Senator, Lisa Murkowski of Alaska, said she was offended by his choice of words.
"I took it as offensive. As one who is listening attentively and working hard to get a fair process, I was offended." She said to reporters.
Nadler also opened up the hearing by calling Trump a "dictator," which did not go over well with most of the Senate, who are supposed to remain impartial.
"He is a dictator," Was how Nadler put it, while saying that Trump sought to be "all powerful" and did not respect the will of Congress. "This must not stand. And that is why — another reason — he must be removed from office."
Two days ago, President Trump responded to Nadler's bullying of the Senate, calling him a "sleazebag."
"First of all, Jerrold Nadler, I've known him a long time, he's a sleazebag. Everybody knows that," said Trump, who is also from New York. He went on to say that Schiff acts like he's "so aggrieved."
"I watched the lies from Adam Schiff," he continued. "He's a liar and he's a fraud."
"These are major sleazebags," Trump said. "It's a total hoax. It's a disgrace. They talked about their tremendous case and it's all done."
He ended by saying "They had no case….It's a con-job."
Here is the full speech by Nadler
see also: