Iranians Take Turns Licking Shrine On Video To Defy Coronavirus
Iranians have been flocking to shrines and taking turns licking them, in an effort to defy the coronavirus and show that they were not scared. The video was posted online of iranian pilgrims licking a shrine one after another.
The coronavirus is hitting Iran hardest of all currently. An estimated 10% of Iranian lawmakers have come down with the virus, and an adviser to the president has already died of the illness.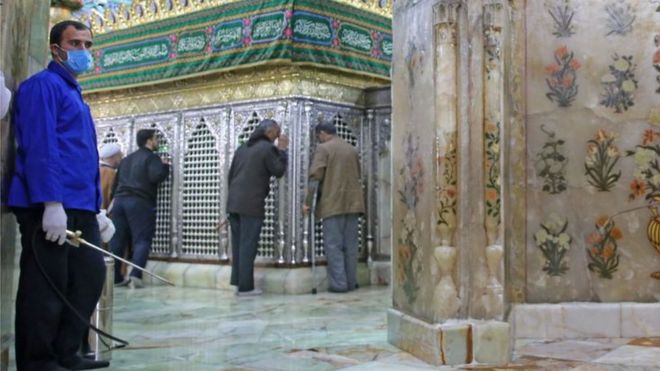 .