Dems Celebrate Rioters' Vandalism of 137 year old plaque
The Democrats may have historic control of Colorado government, but they aren't honoring it in the traditional way. Instead, they're celebrating as looters and rioters smash windows and spray paint every surface they can find. Every window of the Governor's office was smashed, and a plaque from 1883 was completely spray painted with antifa propaganda.
"We cannot let the destructive actions of a few distract from the problem of systematic racism," Colorado Democratic State Senator Kerry Donovan said. "I'm committed to addressing the issues minorities face every day — fear and inequality. The building will be fine."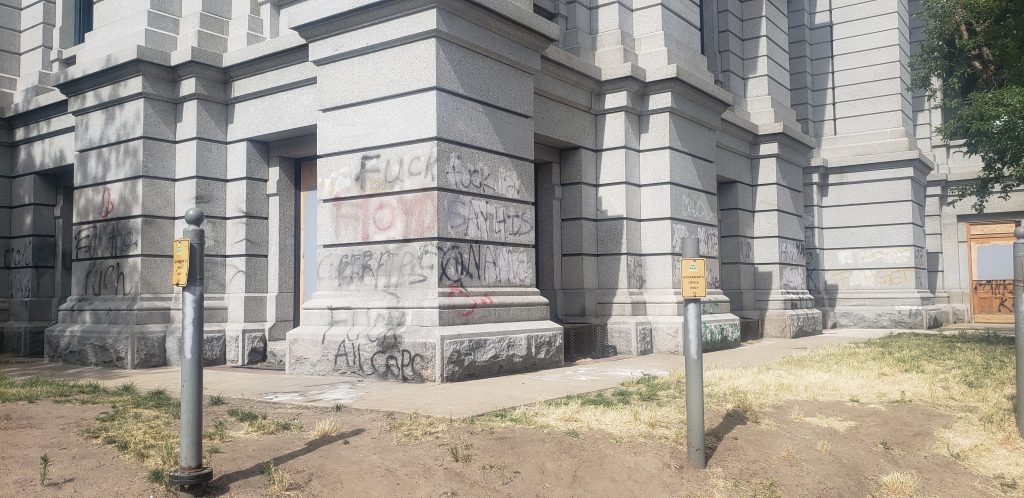 the steps on all sides were also vandalized. The cost to tax payers has not be estimated yet.
see also:
.