Antifa Terrorist exposed: talks of sabotaging patriots, burning motorcycles
The "peaceful" protesters of CHAZ like fire an awful lot. A couple pro CHAZ antifa sympathizers had a lengthy facebook convo about fire bombing bikers' motorcycles during the July 4th, 2020 rally to retake the CHAZ. The man, Steven Duane Anderson, who owns an etsy shop apparently, (wouldn't etsy love to know), and loves to plot arson attacks.
Here is his profile page: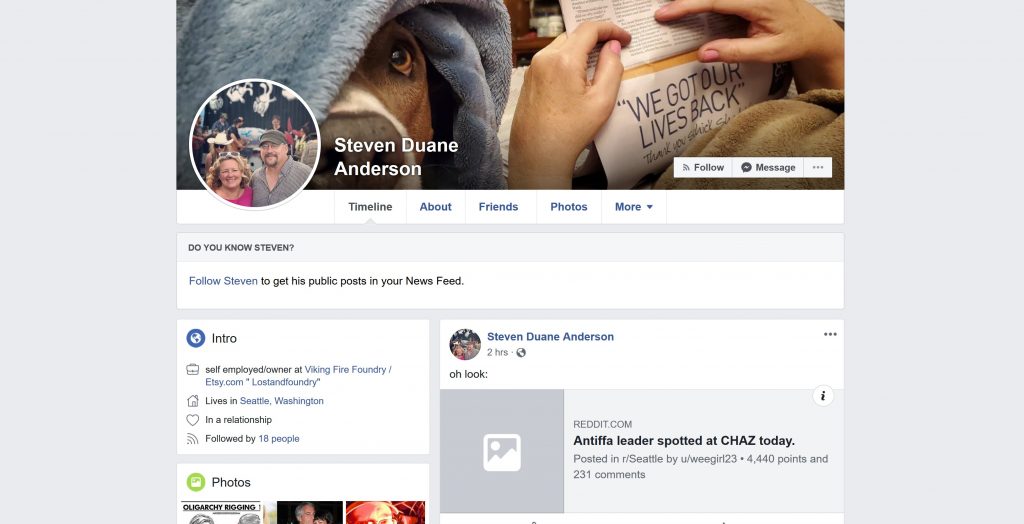 Be sure to let everyone in this guy's life know about him.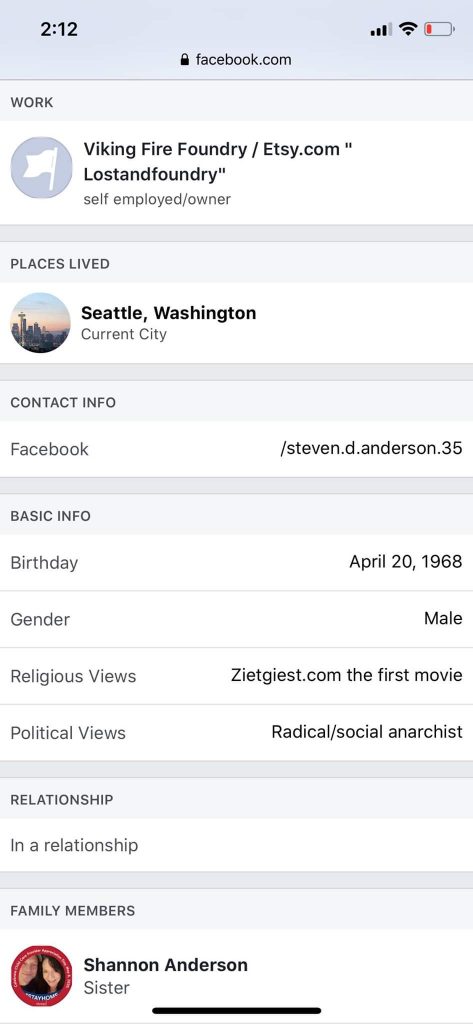 Here is a link below to the event where bikers will take back the CHAZ:
https://www.facebook.com/events/740456910096468/