Comedian/Motivational Speaker Chad Prather Running for Texas Governor
Youtube talk personality, Chad Prather, is running to replace sitting Governor Greg Abbott as the republican nominee for Governor in 2022. The announcement was made this week with several of his followers asking if he was for real. According to Prather, he is.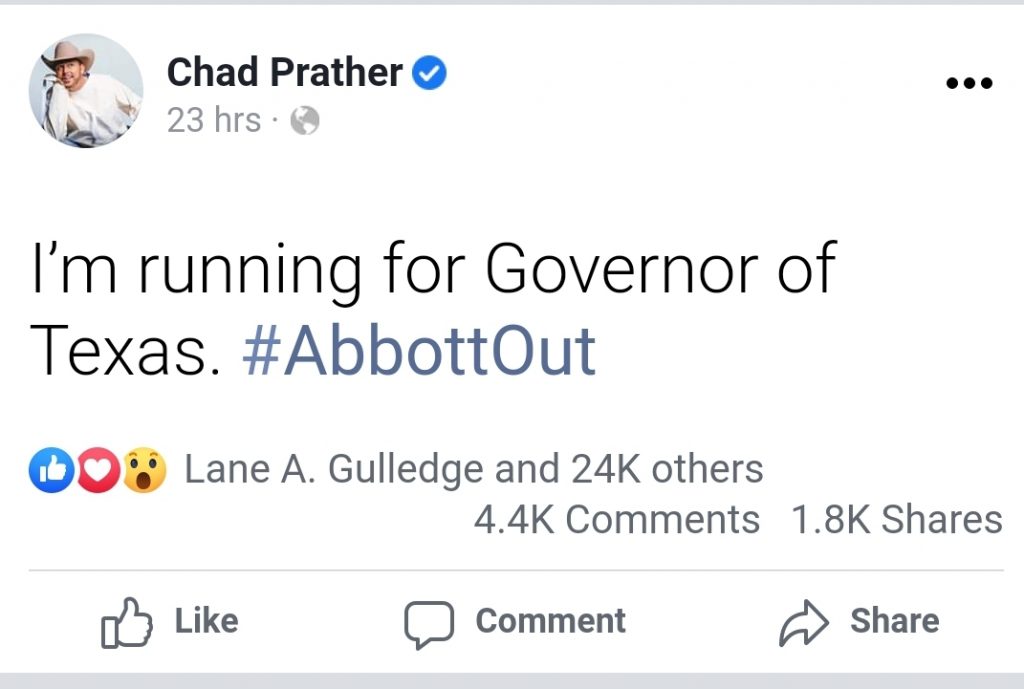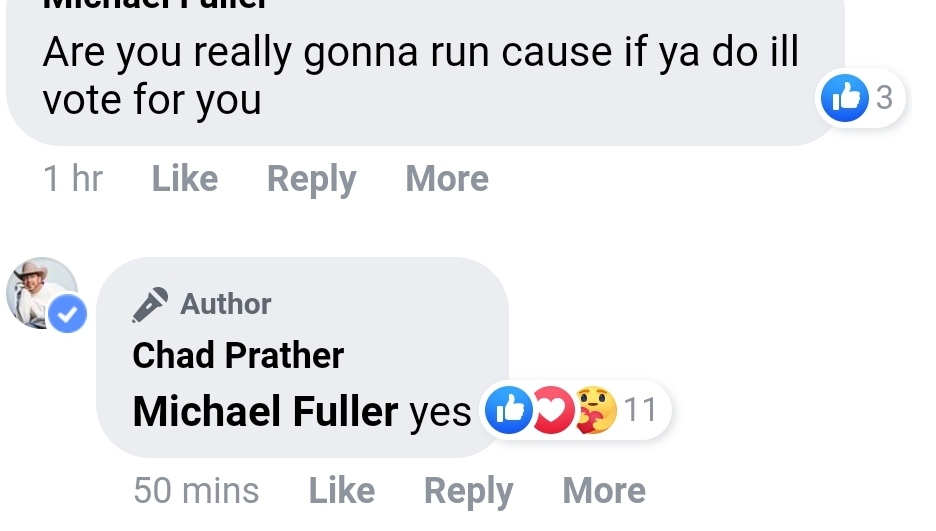 Mr Prather stated he was inspired to run by Governor Abbott's recent responses to the coronavirus. Most notably the mandate on wearing masks in public. He feels these measures are an incursion on peoples freedom and is taking it upon himself to do something about it. It's too soon to say what kind of success Prather will find in his primary campaign but he is a popular conservative figure who went viral in 2015 for a youtube video entitled "unapologetically Southern". In the video he talks about southern values and the things he wont change to satisfy the growing cultural shift from the left wing.
.