VOTE: Should welfare recipients caught rioting lose their benefits?
A meme has been circulating the internet that suggests anyone caught rioting who is also on welfare should lose their benefits immediately. The meme is below: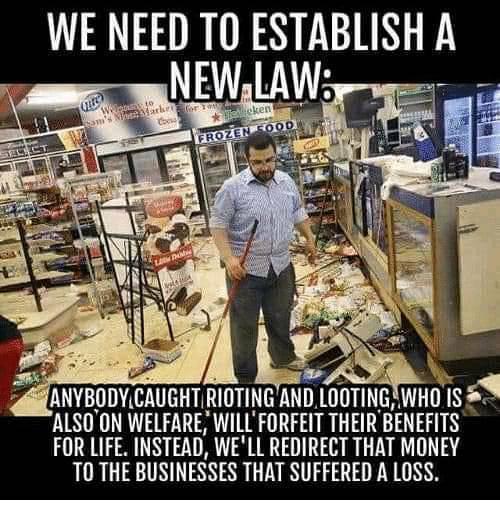 So we are asking our readers, should rioters caught for looting and rioting lose any welfare benefits as well?
Should rioters and looters forfeit their welfare benefits?