Epstein Thought He Escaped Justice. Then Trump Became President
It was June 30th, 2008. Jeff Epstein went before a judge in a Florida courtroom, and pleaded guilty to a single charge of procuring prostitutes under the age of 18. He was sentenced to 18 months in jail. In his eyes, he had won.
Leading up to this moment was a massive, 3 year investigation involving local, state and federal law enforcement officials into Epstein. Dozens upon dozens of witnesses had testified to hundreds and possibly thousands of counts of sex trafficking and pedophilia involving young girls. Daughters of Americans who were lured into a massive web of sex trafficking at the hands of billonaire Jeff Epstein, and a staff of complacent employees at his disposal.
During the investigation, alarming intel began to surface: Jeff Epstein had been involved with some powerful people. The billionaire bounced by jet between his Florida estate in Palm Beach, a playground for the mega wealthy, his mansion in Manhattan, and his island in the Virgin Islands.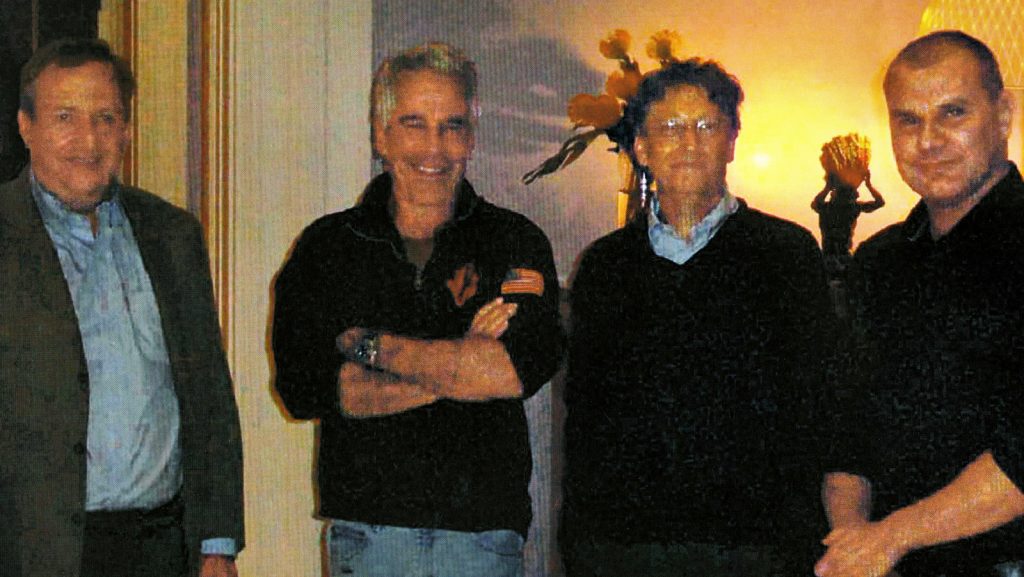 Jeff Epstein hung out with Princes of England, tech billionaires and sillicon valley CEOs, and former presidents. He was also open with bragging about supposed tapes he had of the rich and powerful having sex with underage girls at his island. His jet was nicknamed the Lolita Express, and flight logs showed that former President Bill Clinton rode on the jet over 25 times.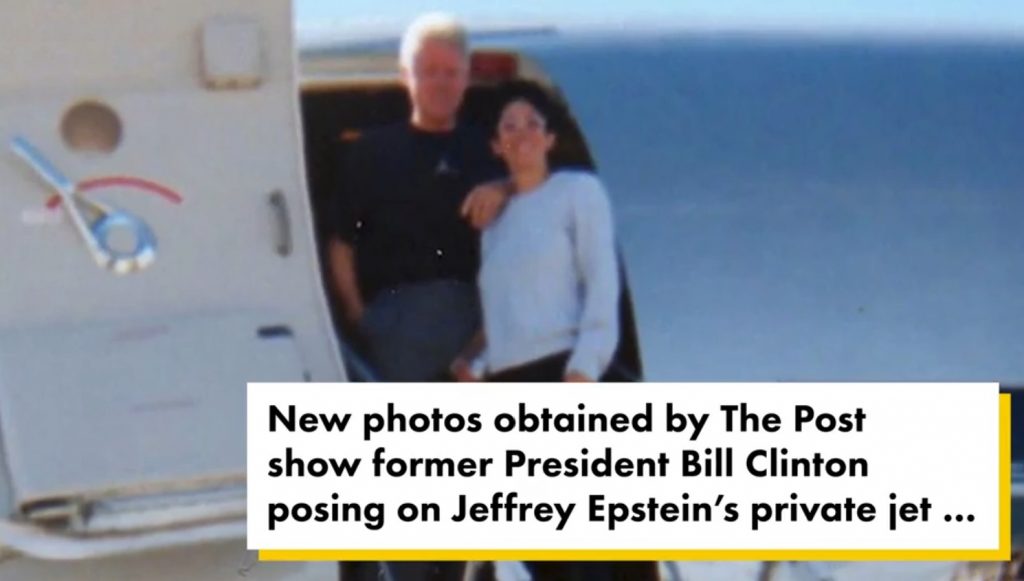 Other photos began surfacing showcasing the powerful people involved with Epstein. He took trips to Africa with pervert Kevin Spacey and comedian Chris Tucker.
There was one billionaire celebrity though who saw through his charade.
Donald Trump had a lot in common with Jeff Epstein ironically. Both lived in Manhattan, and had winter homes in Palm Beach, Florida. Both were known as dandies and ladies men in the posh scenes of Manhattan and Palm Beach. But over time it began to become clear that Donald Trump was the one person who wanted nothing to do with Epstein.
While in the 1980s and 90s the pair would both bounce in the same circles of New York City and Palm Beach rich, Donald Trump began to see that Jeff Epstein was dangerous and a pedophile.
Epstein spent lots of time trying to befriend Trump. He trolled Trump's famous Mar-a-lago country club.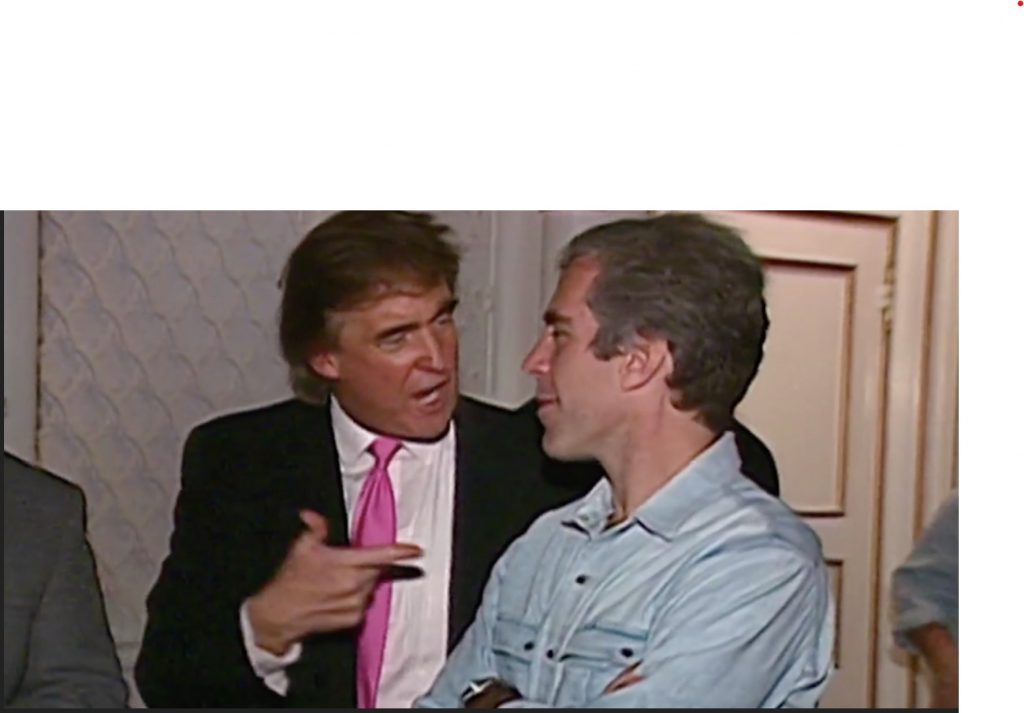 In 2004, Trump went against all the powerful elite of New York and Florida: he banned Epstein from Mar-a-Lago.
This was shocking to Epstein who at the time, was not on the radar as a sex predator or international pedophile at all. In fact, he was operating with full impunity.
Police later uncovered a vast web of trafficking victims. He'd fly little girls as young as twelve in from rural countrysides in France to be molested by him in Palm Beach. He brought girls in from Brazil, South America, Ukraine and eastern Europe, and Asia. dozens upon dozens of little girls, and even at least one little boy, were uncovered as victims in the investigation from 2005 to 2008.
And his wealth. It still to this day is a mystery on where it came from.
Epstein started as a high school math teacher in New York City back in 1974. Somewhere along the lines he left teaching, and ended up in investing and went on to become a billionaire in the early 80s. The way in which he obtained is wealth is still not publicly known.
Eventually, police moved in on Epstein. In May 2006, Palm Beach police filed the first of many criminal charges against Epstein.
In June 2007, the FBI ended Operation Leap Year with a 57 page indictment against the pedophile godfather.
US Attorney for the Southern District of Florida was handed the case, but immediately began negotiations with Epstein. Acosta later said in interviews that he offered a lenient plea deal because he was told that Epstein "belonged to intelligence", was "above his pay grade" and to "leave it alone." Epstein settled the federal case by registering as a sex offender, paying restitution to 3 dozen victims, and pleading guilty. He served no jail time or probation.
Epstein had escaped scot-free. The government had ensured that he was protected, served no jail time, and his victims were silenced.
And then Donald Trump became President.
Though nothing was made public about it, everything changed for the Epstein investigation once President Trump was sworn in. Almost from day 1, the investigation of pedophile sex traffickers became a priority for the new administration.
The Justice Department and FBi were given the green light to investigate what happened the first time around. accountability became a priority. Acosta was grilled on why he did such a sweetheart deal. And new evidence was unearthed.
Epstein was found to be much more powerful than previously thought. He had given thousands of dollars to former Democratic New York Governor and disgraced pervert Elliot Spitzer. He apparently had Prince Andrew, Democrat governor Bill Richardson and the king of Saudi Arabia.
He had bought a compound in New Mexico, and was planning on using it as a baby ranch to impregnate up to 20 women at a time and house them until they give birth, effectively sowing his seed throughout humanity. He
Finally, on 2019, after years of investigating, the FBI closed in. On July 6th, 2019, he was arrested without incident while attempting to board his jet in New Jersey.
Over a dozen FBI agents then moved in on his Manhattan mansion, breaking down the doors and uncovering a treasure trove of pedophile memorabilia and evidence. Epstein was finally gotten. And it is all thanks to President Donald Trump.
.