Trump: Biden Can't Run Country, Because He Doesn't Believe In Country
Trump lashed out at crazy Joe in a series of posts to his telagram account. See the post below: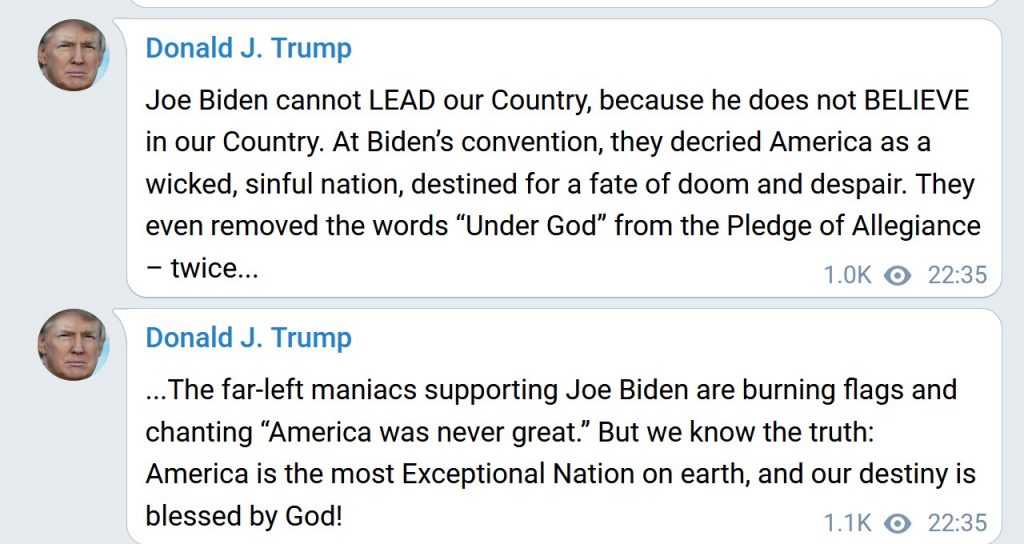 Trump had just finished a speech in Miden, Nevada that saw high turnout. You can watch his full speech below:
.