No gas, No water, No oil, No life. Starting several riots in Venezuela
Writing by our venezuelan correspondent.There are mobilizations in various states of the country due to the continuous lack of gas and electricity. Protesters in Yaracuy took the Chavista mayor's office and held some members of the Bolivarian Guard.For the fourth consecutive day, the forces of the Maduro regime repress the protests in the municipalities of the state of Yaracuy, where public services have collapsed. Desperate, people came out to protest the lack of gas, water and electricity.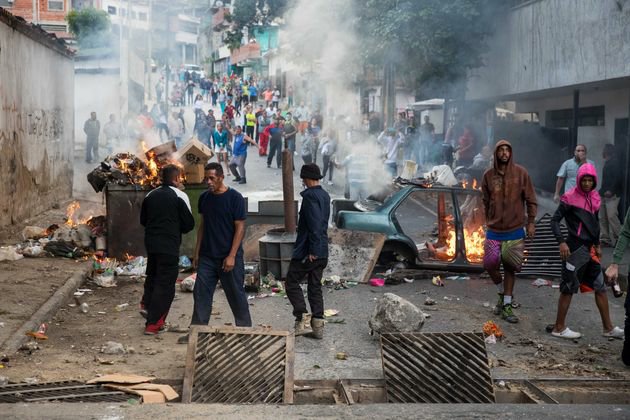 The inhabitants of the towns of Bruzual, Peña, Aroa, Cocorote, Independencia and Yaritagua and Nirgua took to the streets to demand better services, including drinking water and domestic gas, explained Marino Alvarado, activist from the NGO Provea, a rights defender humans. Yaracuy police and the National Guard act "by using excessive force" against the protesters, the activist said.According to deatlla Provea, the protesters denounce that today paramilitary groups were used to attack protesters together with the public force. The repressive pattern of using civilian armed groups to suppress social protest continues.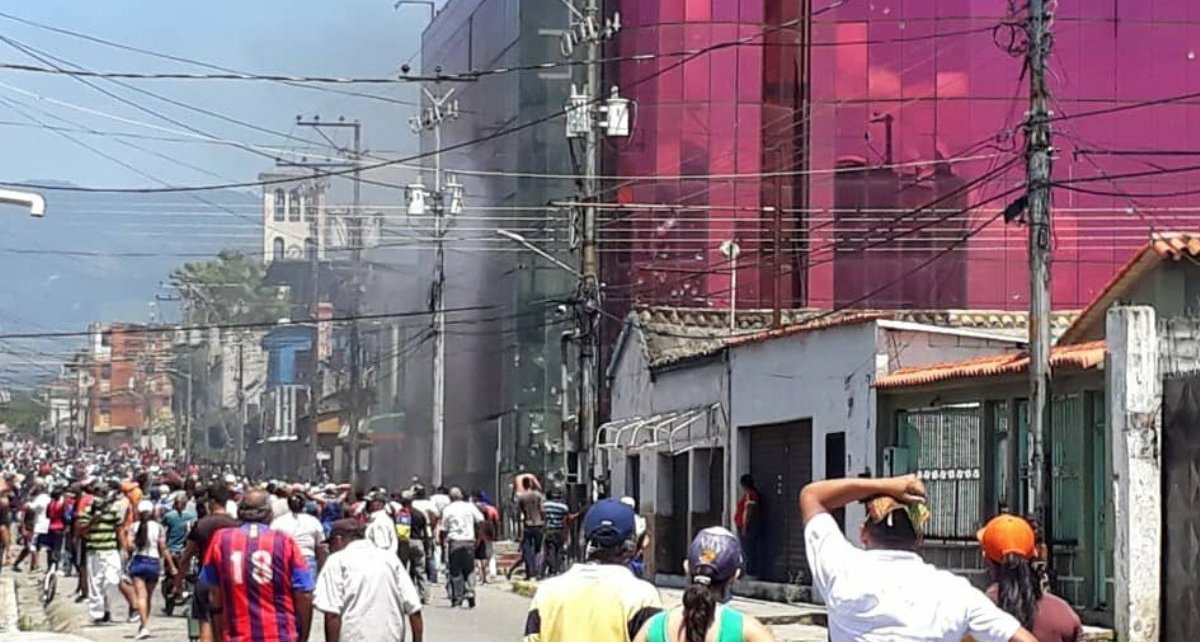 The protests occur in the midst of a quarantine that has prevailed since March to combat COVID-19 in Venezuela, with 70,406 confirmed cases and 581 deaths, according to official figures.Although political demonstrations have lost strength due to the pandemic, the social crisis has worsened with the pandemic, maintains the OVCS.This organization documented this Friday more than forty demonstrations "mainly street closures and rallies" in 17 of the 24 entities in the country, he wrote on Twitter, attaching images of small groups of protesters holding banners with messages such as "we want water" and "the people out of gas".In the Yaritagua municipality, people came out to protest despite the threats of the Chavista mayor Juan Parada, who urged threats to citizens who participate in social protests. "You have to mark people melee. If we mark people melee, those people will give up. But we have to be brave, as we Chavistas are. Intrude on them without fear, "he said in an audio that went viral on social networks. "Do not complain if you are a merchant and you get picked on your business. You are not going to complain later if the groups leave, because we are not mochos Chavistas, "he threatened.
The Caribbean country is going through the worst crisis in its recent history, with services collapsed and a recession heading into its seventh year. In the interior of Venezuela, the gasoline shortage is chronic and there are constant power outages that can last for days.