New Yorkers Try Forcing Dairy Farm Out Of Business For Flying Trump Flag
ALBANY- The residents of Albany, New York became incensed when a photo was posted of the local Meadowbrook Farms in Clarksville, New York flying a Trump flag and a three percenters flag. Recently, the Trump flag caused a ton of controversy with many in the city petitioning grocery stores to drop their products. Now this week, the calls have intensified as local residents want to put them out of business entirely.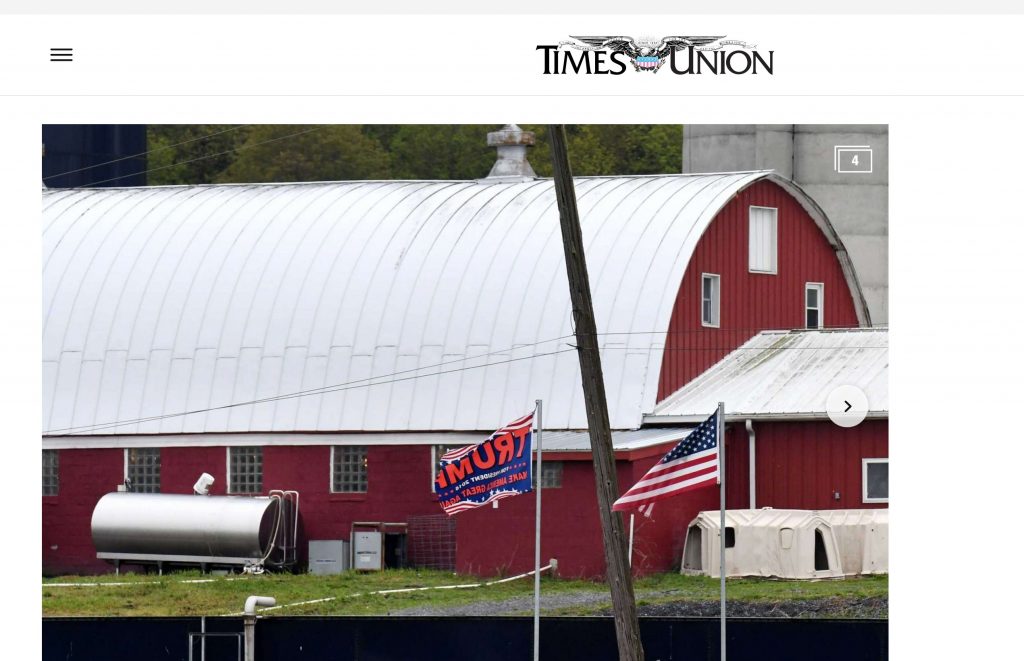 The local Times Union has covered the issue multiple times, and to their credit, have been very unbiased in their reporting, if not actually defending the farm's right to fly conservative flags.
In the original article, the newspaper makes the point that farmers overwhelmingly support trump (some polls have showed close to 90%) and so any fresh food you eat likely comes from a Trump supporting farmer.
Now, the three percenters flag has threatened the very existence of the farm.
The farm recently took the three percenters flag down to try and appease the anger, but it has not subsided.
The three percenters are a conservative anti big government patriot group that many liberals and the Anti Defemation League call an anti government, right wing militia.
The group takes it's name from the legend that only 3% of the colony took up arms against the British army in the revolutionary war.
The farm owner, Charles Van Wie, told a Times Union journalist that "Trump is my man" and that he still supports him, so he'll still leave the Trump flag up.
The farm is a very old fashioned, historic locale, having no website or email. They do have a phone line but it is not always monitored and as of yet Prntly has not reached anyone for comment.
Prntly will update this story as more information comes.
.