Battle Update: Russia Launches Over 2 Dozen Offensive Attacks Tuesday Morning, Ukrainians Put Up Fierce Resistance
Tuesday, March 15th: Russian forces comprised of Russian slavic conscript soldiers, Chechen volunteers, Dagestani recruits, Circassian Axillaries and hundreds of other components of the vast Russian 'Empire' launched a series of offensive blitzes today in an attempt to push forward in Vladimir Putin's annexation of Ukraine.
News these week came out that Putin plans to totally annex Ukraine, and rename it as the Republic of Kherson, as a client puppet state of Russia's, probably similar to Belarus but with less autonomy. The Ukranians have put up a fierce resistance, already losing thousands of troops, but Russia itself has also lost thousands, with numbers and estimates ranging from 4000 to over 11,000.
Last week, Russian Senator Lyudmila Narusova acknowledged huge losses of the Russian army in the Russian Parliament, giving the outside a glimpse of what kind of losses Russia has faced.
"Yesterday the soldiers, who were forced to sign a contract or signed for them, were withdrawn from the war zone in Ukraine. But from a company of a 100 men only 4 were left alive. "
Today, Russian troops simultaneously attacked the villages of Lyubech, Slavutych, Kovryta, Zolotynka, Mena, Branytsia, Kalita, Bogdanovka, Lukash, Romny, Nedrigailiv. As of the time of writing, they were repelled from every one while suffering light losses.
In Northeast Ukraine, Romny and Nedrigailiv face almost 50% encirclement, while holding the Russians back north of the Sula and Romen River with heavy fighting still being reported inside Romny.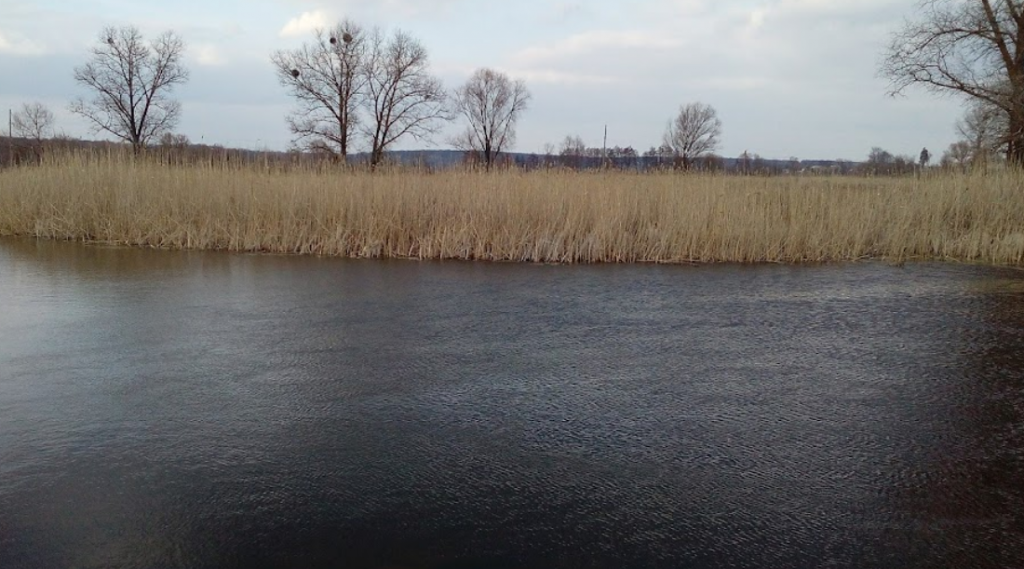 North of Kyiv in the City of Chernihiv, Russian encirclement is surpassing 50% of the city, though the Ukranian Armed Forces still control the city of Chernihiv itself. Today, a Russian drone launched an airstrike on a convoy of Ukranian supply trucks outside of an ammunitions depot, and published the bombing.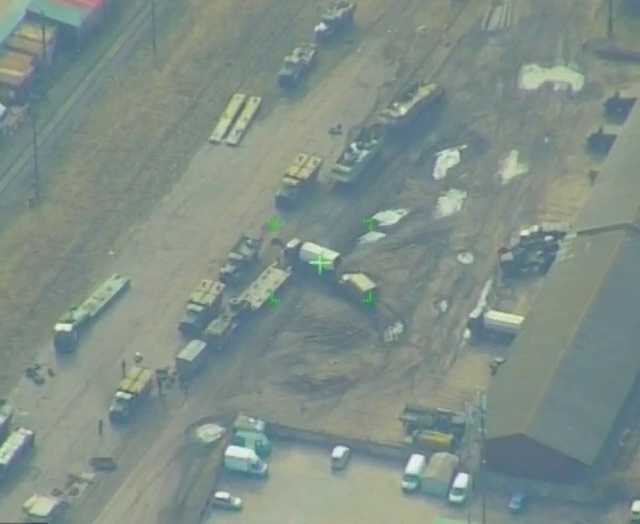 Casulaties on the Ukranian side were said to be in the dozens, and hospitals in Chernihiv are becoming too packed to hold all the wounded and dying.
In the first Ukrainian City occupied by the Russians, the City of Mariupol, a Russian Tanker was caught on video blowing up an elderly man walking in the street, and posted online. It can be viewed below:
https://t.me/polkazov/4186
THe Azoz Battalion posted photos of today's dead russians killed by their forces, as well as pictures of a Russian tank they had destroyed.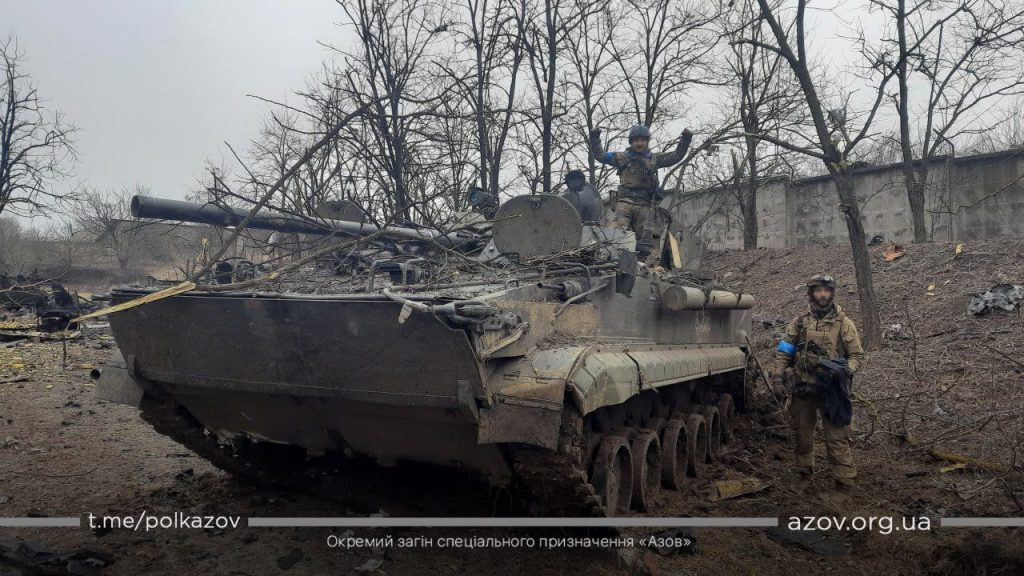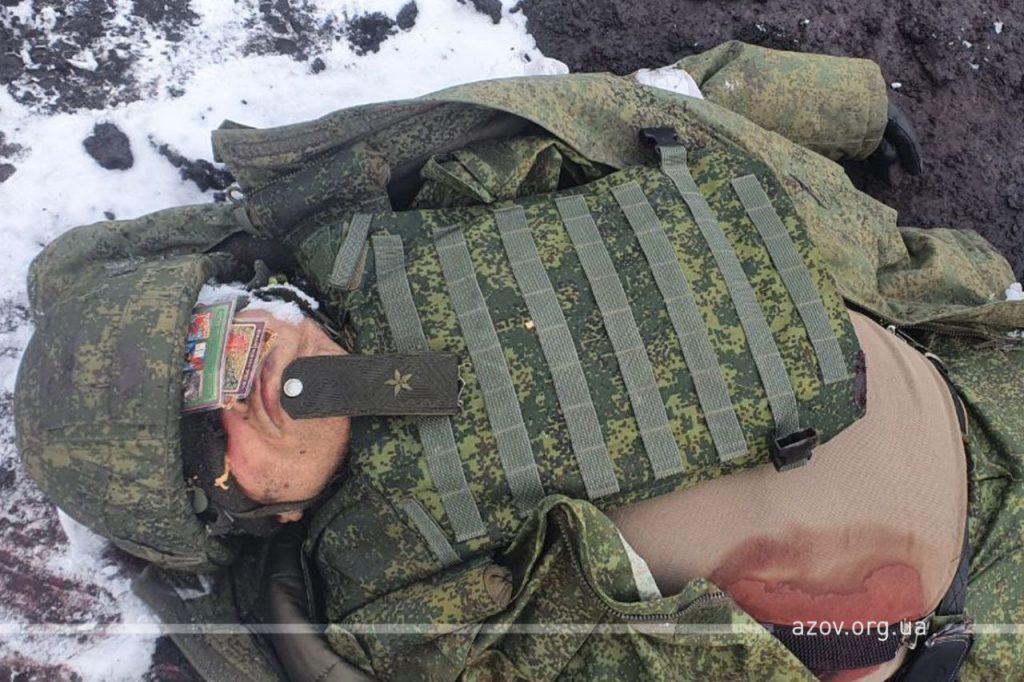 In Ukraine's South, Russian troops moved to take the Villages of Tomina Balka, Nadezhdivka, Kiselivka, Pervomaisk, Mykhailo-Larine, Ulyanivka, Pisky, Dobre, Snihurivka, Arkhangelske, Zagradivka, Osokorovka, Berislav, Kakhovka, and face strong resistance in each. As the Ukrainians, who suffered one of the worst Holocausts in history under Russian Soviet Rule in the 30s, despise being forced into a subservient relationship with Russia as a puppet state, they will likely fight tooth and nail against Russian troops until much of the population is dead. It is destined to be a long and bloody war.
.