"Bail Project" Organizer Holly Zoller's Mission To Bail The Waukesha Terrorist Out Of Jail
Holly Zoller is no stranger to controversy. The antifascist organizer and "bail disrupter" made headlines previously for being accused of a renting a U-Haul truck and delivering supposed shields and riot gear to BLM rioters in Kentucky. But this time it's something different that's brought her to the forefront of controversy. She is on a mission to raise $5 million for "black lives matter" in Wisconsin, for "our dear friend" from Milwaukee who needs $5 million and is the target of systematic racism, and for the "great lakes black lives matter." The problem you see is that each time she posts something, it gets taken down. Because there's more than a subtle insinuation that Holly Zoller is trying to bail out the Waukesha terror suspect.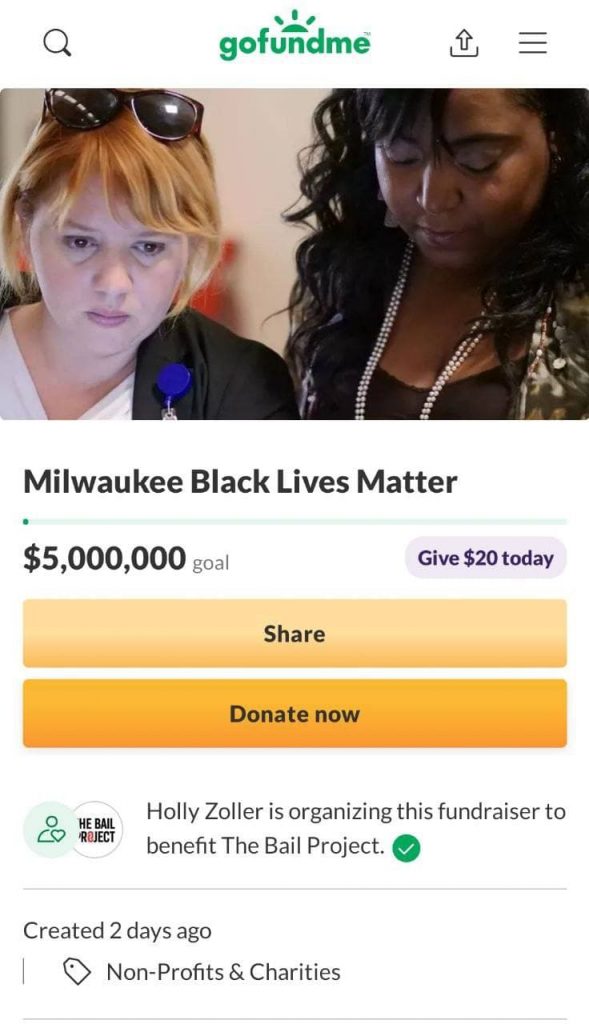 The first post was titled "Milwaukee Black Lives Matter," and requested to raise $5 million, the exact amount needed to bail out Darryl Brooks.
Then after it was mass reported in disgust, GoFundMe took the fundraiser down. So Holly reposted the fundraiser titled "Great Lakes Black Lives Matter," with similar text and a bail amount for $5 million. Fortunately this too was taken down by GoFundMe, and Holly has since largely given it up.
It shows though that in the eyes of The Bail Project, their time and resources are best spent trying to get a man out of jail who drives a SUV through a christmas parade full of children, as long as he was black and the victims were white, over pursuing real justice and bail for those actually worthy of such charity.
.