Yang Puts His Foot Down: Hosting A Town Hall At Drake University Tonight at 6pm.
Presidential Candidate Andrew Yang says he has had enough of the DNC's corrupt tactics after being denied a podium on the debate stage.
Yang's campaign released the results of two polls the campaign commissioned earlier this month. The Companies used for the campaigns independently commissioned polls are also used by the DNC.
According to Yang's campaign, the results of these polls would qualify the candidate.
To take a stand against these tatics he will be hosting a town hall the night before the Democratic debates at Drake University tonight at 6pm. Drake University is also holding the Democratic Debates.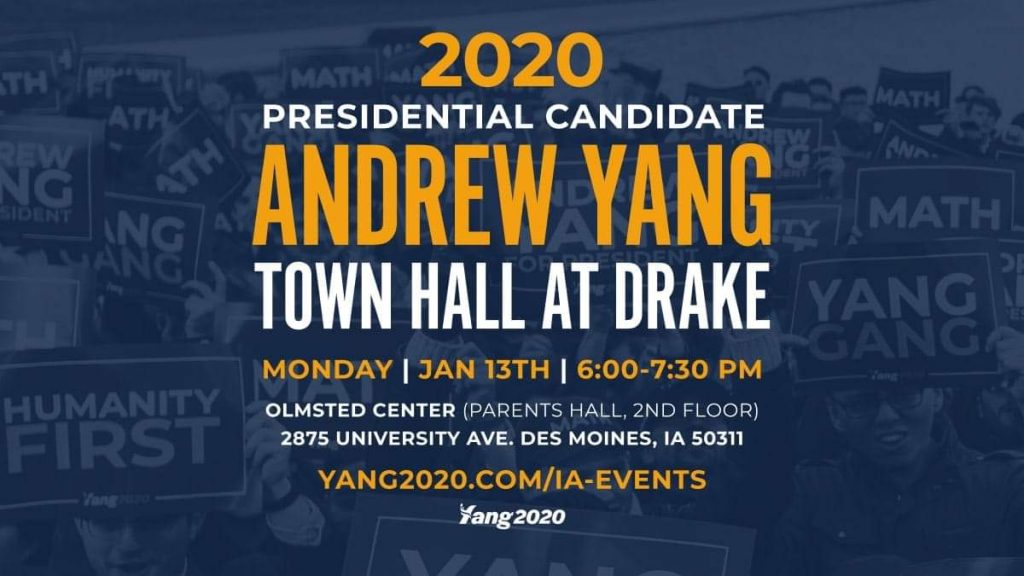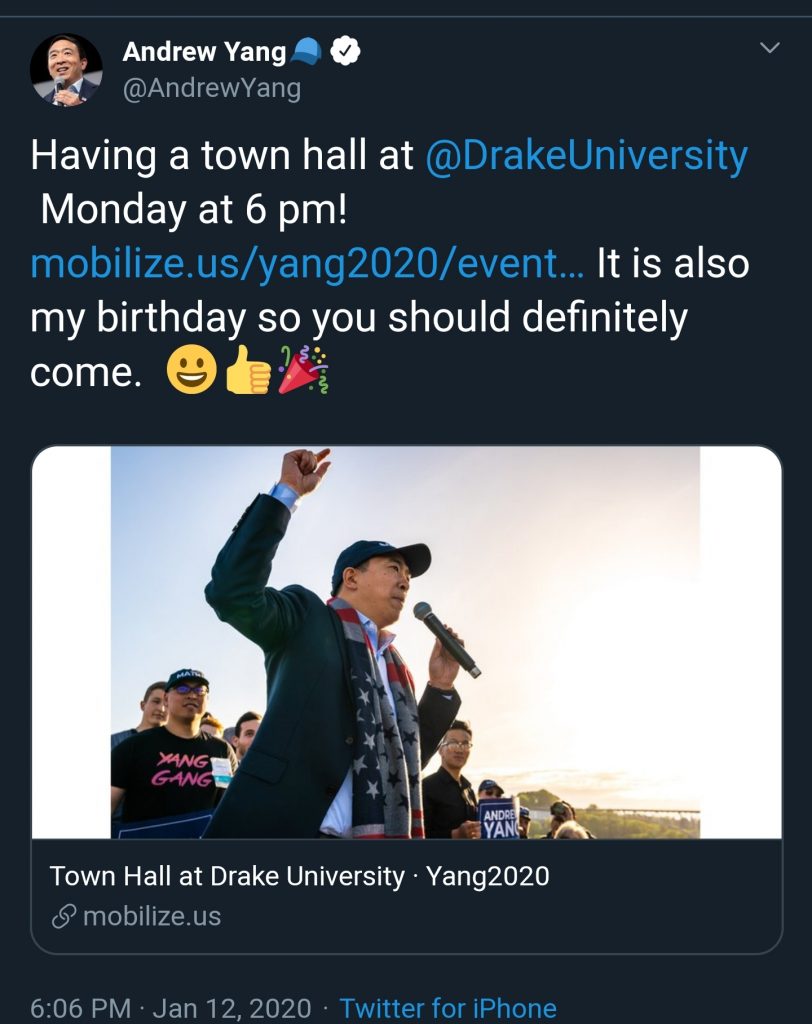 It's also his Birthday, Happy Birthday Presidental Candidate Andrew Yang.