Media Mad At Trump For Fighting Iran Is Mad He's Allowing Surrender Of Taliban
The media was very vocal when President Trump bombed the Iranian terror General Qasem Soleimani. They criticized him for wanting war and called for peace. President Trump was an irrational blood thirsty war monger they said. But now, President Trump has signed a historical surrender and peace deal with the Taliban. And the media is NOT HAPPY.
After 19 years, the war in Afghanistan is finally going to come to an end. Doing what no other President has been able to do before, President Trump has gotten the Taliban to surrender in a peace deal to the Afghan government. The treaty was signed in Dota, Qatar where the Taliban maintain a diplomatic office and have been discussing a surrender for years.
The Taliban will release over 1000 prisoners held by them. They also vowed to fight Al Qaeda within every square inch of the country that they are in. This is a monumental victory for the Trump administration, who has wanted to bring troops home for a long time now. President Trump campaigned on a platform of ending the "endless wars."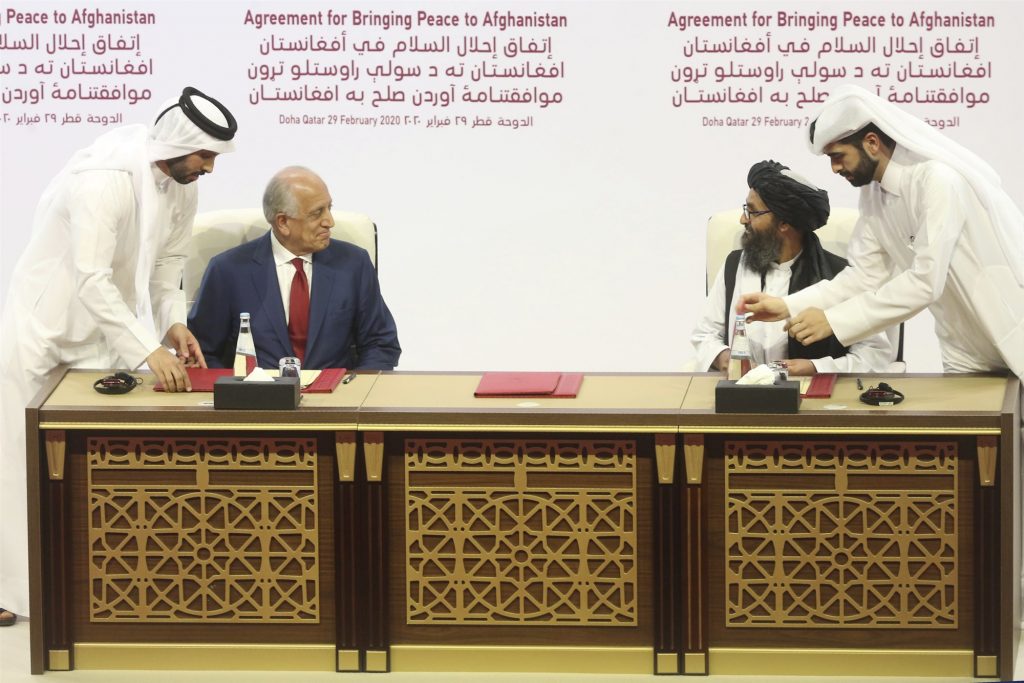 The deal should be celebrated by all that want peace, but instead, the media has been relentless. Hypocrisy indeed.
.