China Issues Order Demanding Labs Enhance Security Of Biological Viruses
The Chinese government has taken an unusual step and announced to the public that they have nothing to do with the Coronavirus. The government also insisted that the biological virology lab in Wuhan where the outbreak occurred does not have anything to do with the Coronavirus either.
The Chinese Government also ironically released this memo ordering all virology labs to tighten control of their viruses in stock.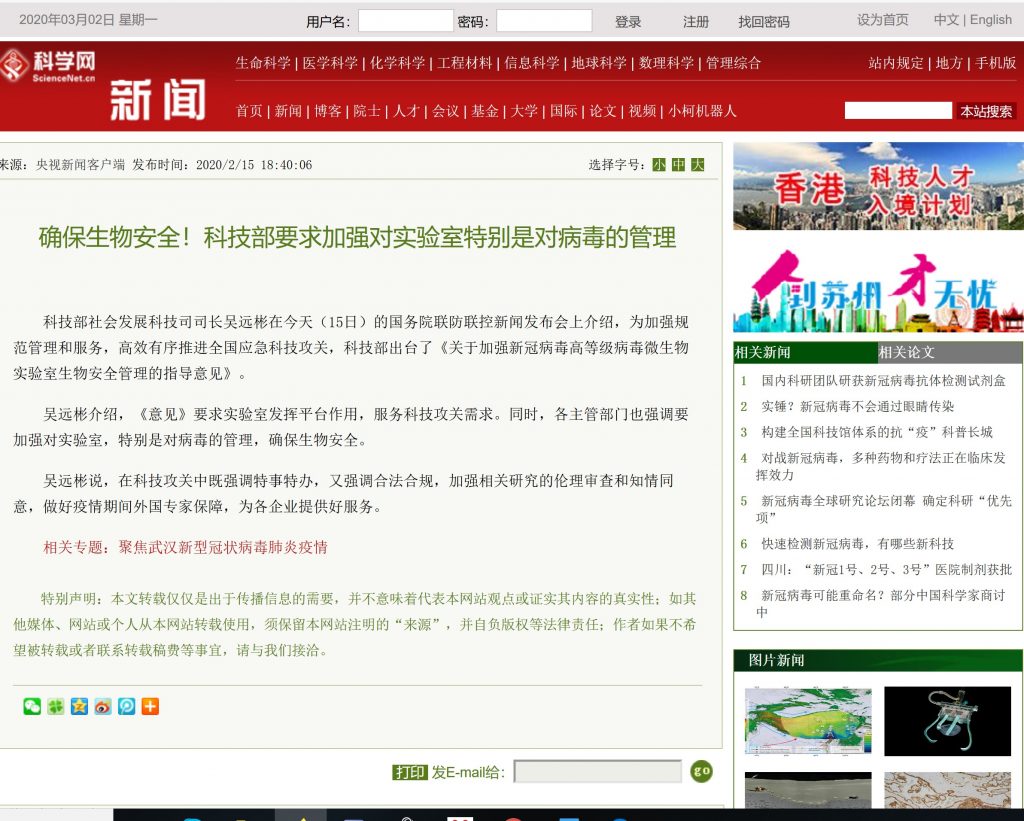 The directive translates to say:


Ensure biosecurity! Ministry of Science and Technology calls for better management of laboratories, especially viruses

 

Wu Yuanbin, the director of the Department of Social Development and Science and Technology of the Ministry of Science and Technology, introduced at the State Council's joint defense and joint control press conference today (15th). Guidance on Biosafety Management of Virus High-level Virus Microbiology Laboratory.

Wu Yuanbin introduced that the "Opinions" requires the laboratory to play a platform role and serve the needs of scientific and technological research. At the same time, the competent authorities also emphasized the need to strengthen the management of laboratories, especially viruses, to ensure biosecurity.

Wu Yuanbin said that in the research of science and technology, both special affairs and special affairs were emphasized, as well as legal compliance, and ethical review and informed consent of related research should be strengthened, foreign expert protection during the epidemic situation should be well provided, and good services should be provided for enterprises.

The directive can be found online here
.