Antifa Have Designated A Seattle Precinct A "Cop Free Zone"
Antifa have taken over a neighborhood in Seattle and designated it a "cop free zone." The move comes after tense riots in the city following George Floyd protests.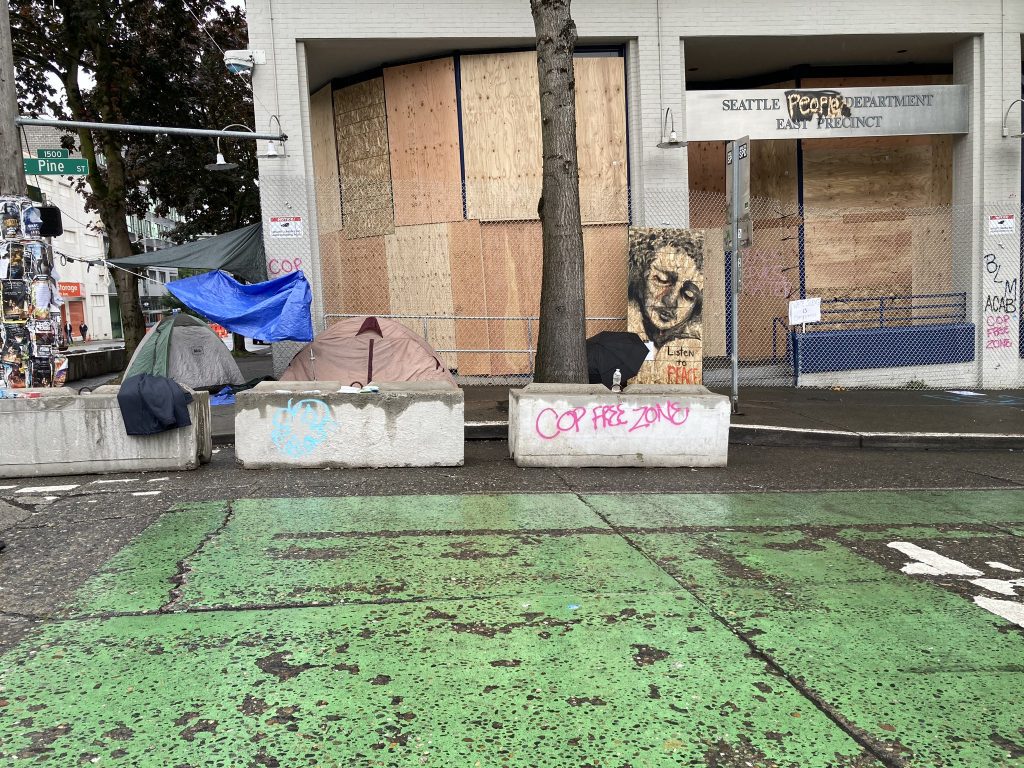 Antifa members took garbage dumpsters and trash cans, and then cordoned off the area entirely. Police meanwhile have been ordered out of the area. This is a developing story.
.