Antifa Terrorist Loses Mind Threatening Patriots Over CHAZ Rally
An Antifa terrorist went on an insane hate filled rant over the planned Retake the CHAZ event in Seattle. The messages were sent over Facebook and in response to the American Patriots event.
The facebook user, a Mike Daugherty, threatened to commit harm against any patriots who even entered Seattle on July 4th. His profile says he works at a place in Seattle called the Washboard.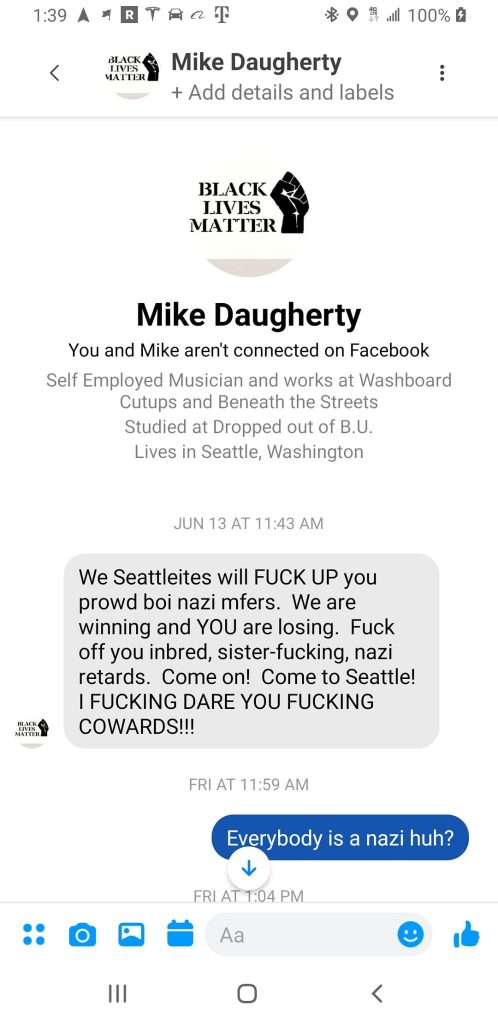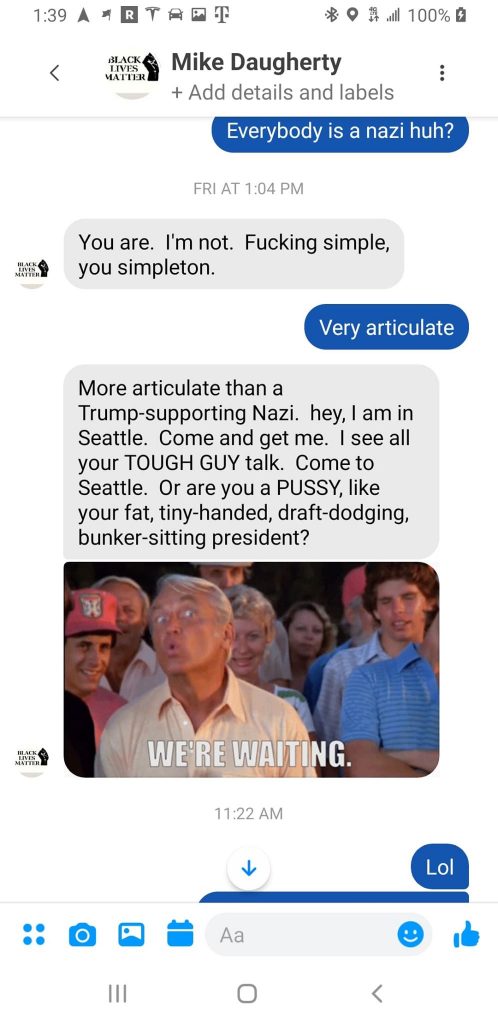 He used a lot of vulgarities and obscenities, which is common with antifa threats.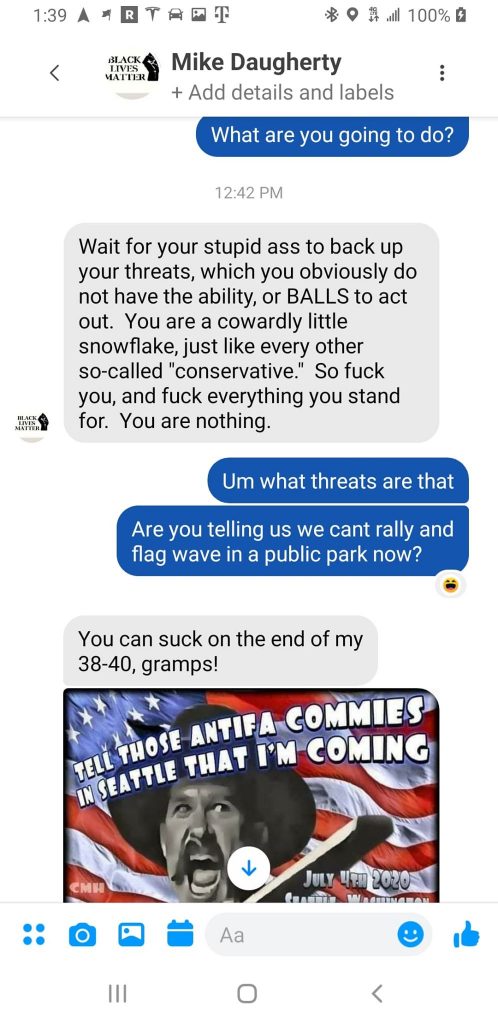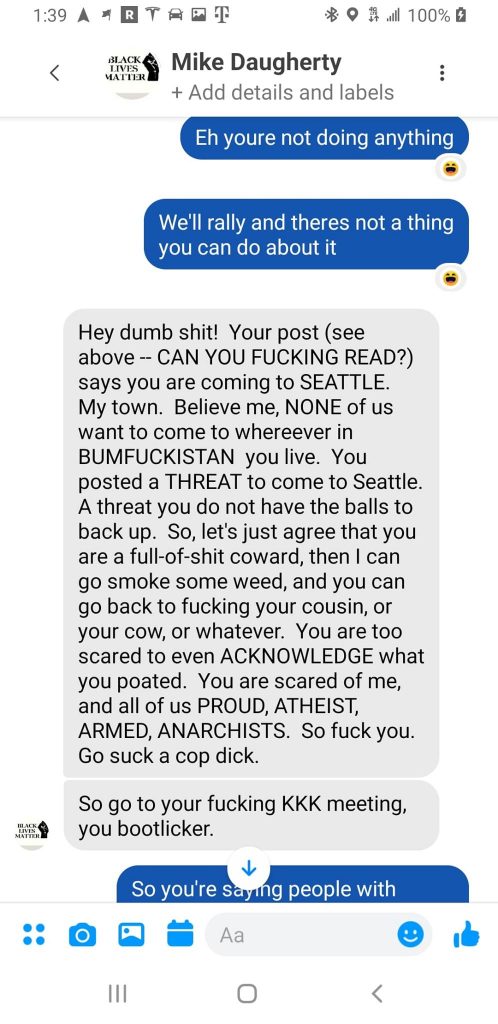 After the final message sent to him, he blocked the patriots.
His facebook showed this photo of the tough talking terrorist.