Leftist "NewsGuard" Eats Crow After Labeling Prntly Fake For Reporting Wuhan Lab Leak Theory
The left leaning website Newsguard is eating crow. Newsguard is a site that describes itself as on a mission to help internet users "See who's behind each site and how it fares on the nine journalistic standards NewsGuard uses to assess each site."
It also brags to allow members to "Get warnings on new trending misinformation sites as they are flagged and rated by NewsGuard's 24/7 rapid response SWAT team."
newsguard has contacted us in the past, but prntly generally does not work with biased websites with an axe to grind.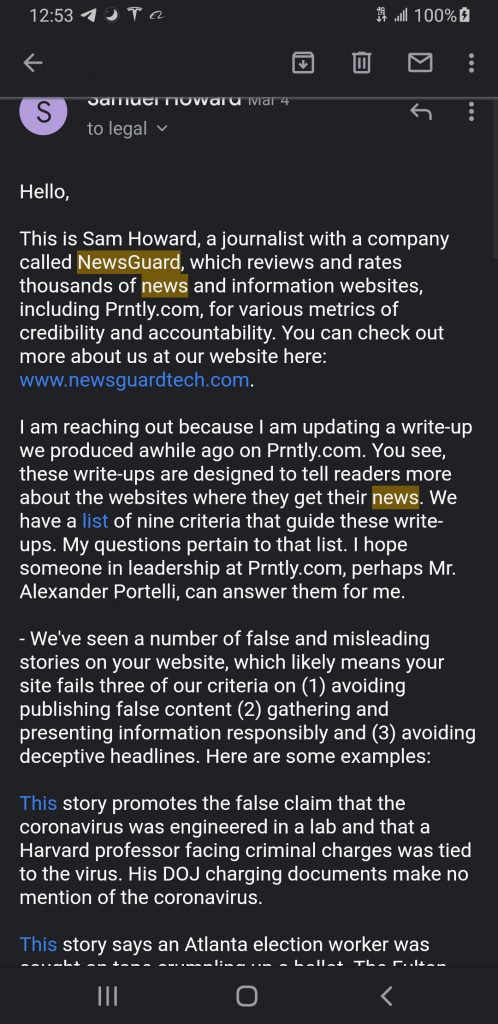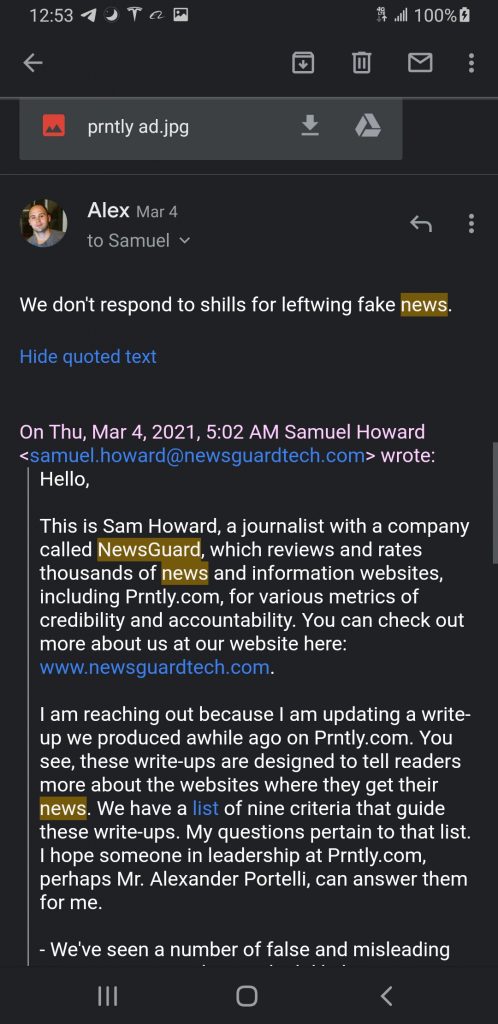 now though the Wuhan lab theory of the coronavirus origins is being considered the most likely scenario and CNN is even reporting it as a possible fact, newsguard finds themselves in a very liable and sticky situation. Especially since they spent half the year damaging Prntly's reputation and blocking prntly on its member websites for "fake news," partly due to our wuhan covid origins theory reporting.
We'll see if Newsguard survives the litigation likely coming it's way.
.