Online Report Claims Migrants Raid Italian Chapel, Attack Parishioner, Urinate On Virgin Mary
In the small Italian town of Perugia sits the migrant detention center for Central Italy. Many tens of thousands of migrants have passed through this town after being detained trying to get to Europe and apprehended by Italian coast guard forces.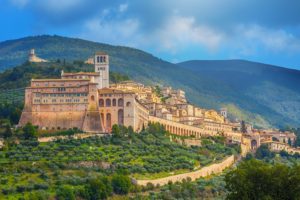 This has caused considerable tension in the region. Once thought impossible, Matteo Salvini's Northern League recently dominated local elections and now calls the region a stronghold. Italians are becoming fed up with the overflow of migrants.
So it's no surprise that reports appeared online of an alleged incident occurring in the town. The story first showed up on raymondibrahim.com
The story alleges that a local priest named Don Scarda made the claims of 5 migrants raiding a local parish chapel and destroying a statue of the Virgin Mary. They then urinated on the statue according to the reports. The worst part of the accusations are that before leaving, these 5 migrants attacked a local parishioner and tore up a picture he had.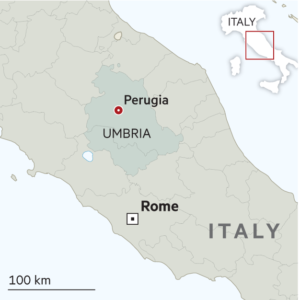 Due to economic poverty caused by years of left wing politics, many young people in the region have fled for the bigger cities, leaving a demographic of older residents. The migrants are the most young residents you'll see in the city when you walk down the streets of Perugia.
The reports were picked up by Breitbart where they went viral online, adding fuel to the fire. Prntly has tried to corroborate the allegations from the original story but we have thus far had trouble doing so. For that reason Prntly cannot say that it's fact, but we cannot say that the story is fake either.
Either way, migrant tensions are on the increase in Italy.
.