Antifa Puts Hit Out On Prntly Media Founder Alex Portelli
Antifa has put an All Points Bulletin out to terror cells to be on the watch for the founder of Prntly.com, Alex Portelli. Portelli had been in the CHAZ undercover for 3 days to report on the autonomous zone with a first person experience to speak from. He posted a message on the now deleted Retake Seattle event while it was on Facebook.
The Antifa account put out both a picture of Mr. Portelli along with all the details of his car, down to the vin number for the vehicle.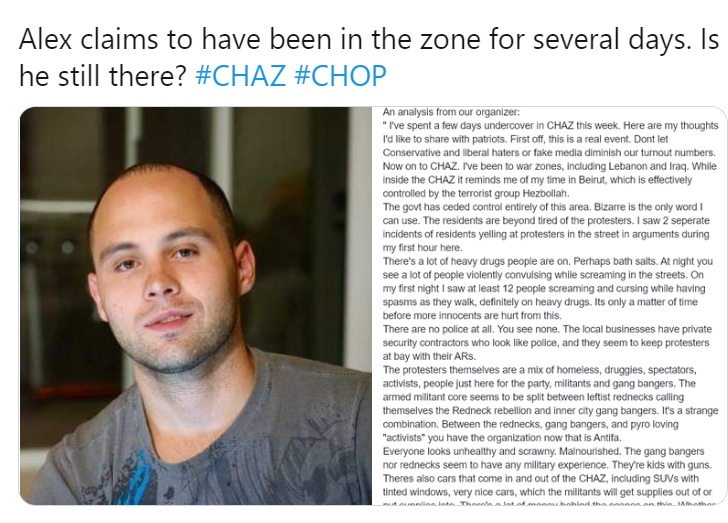 Antifa terrorists have attempted to go after those who are singled out in hits by antifa twitter accounts in the past. Last year, masked men showed up at the home of journalist Andy Ngo after a hit was put out on him.
They were almost successful at another rally when they tried to kill him in the midst of a full blown riot caused by the terrorists.