Miami Herald, Which Encouraged Rioting, Now Shames Dead Christian Covid Vic For Not Staying Home
The leftwing rag called Miami Herald has come under fire for shaming a dead christian teen who died of Coronavirus because she did not "stay home, stay safe." The liberal rag smugly gloats in the fact that she died after attending a church ceremony, and that she didn't wear masks. This is in spite of the fact that people across America are contracting Coronavirus while wearing a mask anyway.
The paper wrote:
"Sixteen-year-old Carsyn Davis was a dedicated student at the Fort Myers youth ministry, her family said. She loved Jesus. So, naturally, Carsyn was among the hundred or so kids to attend the church's reopening event on June 10.
Carsyn didn't wear a mask when she attended the party, even though she was obese, asthmatic, and had a history of childhood cancer and a rare autoimmune disorder, according to a county medical examiner's report. None of the other kids around her wore masks either — wearing a mask wasn't required by state officials despite the known risks of indoor transmission."
The teen attending a church gathering in June, to celebrate the church's reopening. Shortly after, she came down with Coronavirus. After a battle with it, she ended up passing away.
The Miami Herald celebrates this, and gleefully reminds it's readers of the dangers of the church.
But wait. Didn't the Miami Herald just spend a full month telling its readers that it's ok to go out and protest, riot and march?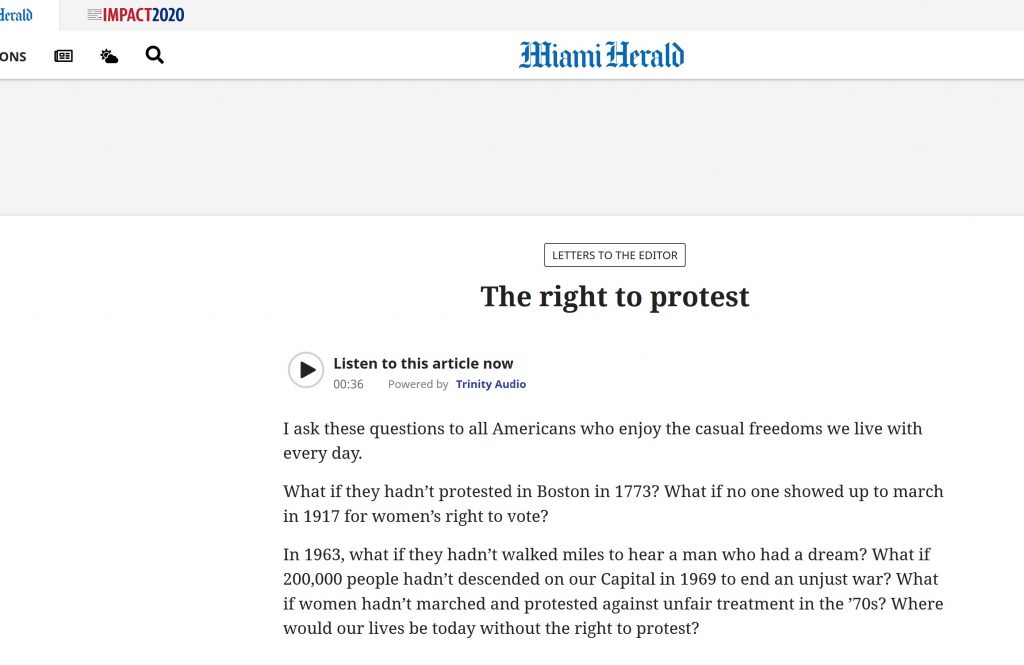 For the full month of June, while Carsyn was sick with covid, the Miami Herald pumped out pro-protest propaganda daily for readers. It even mocked the Miami police chief when he said that his officers contracted covid from the protesting and riots.
But now that the protests are over, it's time to switch back to the old narrative of "stay home, stay safe."
.